Check out our video demonstration on how to use WayCap capsules with one of our own blends: Cool.
This blend contains 70% Arabica and 30% Robusta to create the right balance between the sweetness and smoothness of Arabicas and the structure and decisive taste of Robusta.
In the cup, the flavour is intense and captivating, the crema dense and persistent although not excessively thick, the taste is full and rich.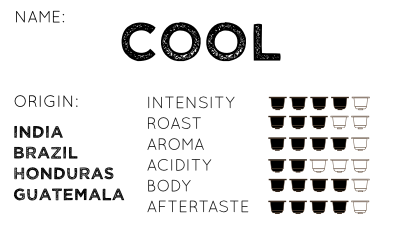 Cool Blend contains:
India Washed Kaapi Royal
Brazil Alta Mogiana
Honduras SHG
Guatemala SHG