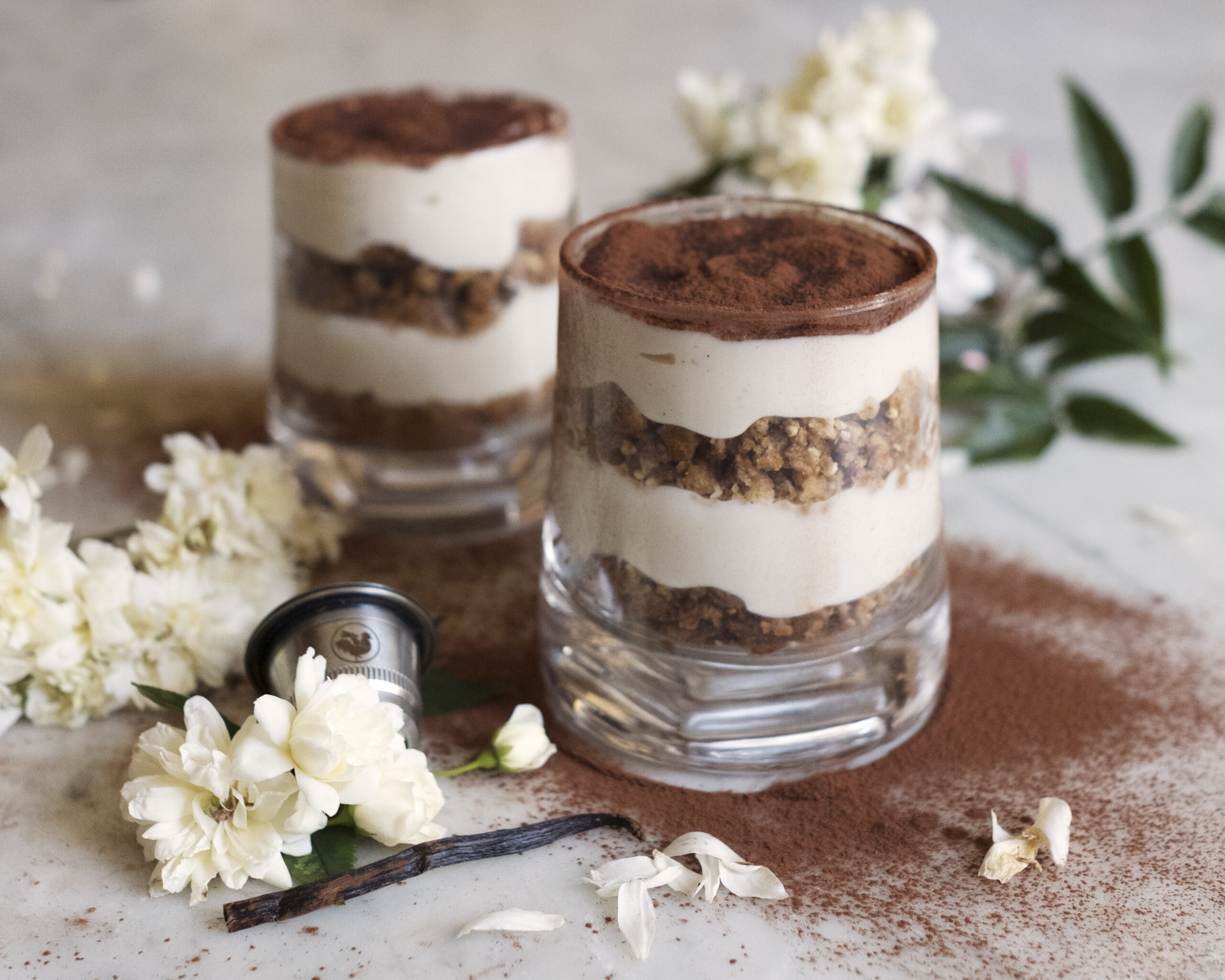 This vegan tiramisù is a dairy-free and egg-free alternative to the world-famous dessert, still absolutely lusciously creamy and full of coffee.
Tiramisù literally means "pick me up" in Italian and its origins are still quite controversial. While the first recipes haven't appeared in books until the 1960s, legend has it that this delicious and rich dessert was developed by the matron of a brothel to reinvigorate customers at the end of the evening.
This version of tiramisù substitutes the traditional mascarpone with a cheesy plant-based cream, combining a thicker almond milk one with a sweet version of vegan mayo as whipped cream. For a quicker recipe, just replace the "sweet mayo" with store-bought whipped cream.
While you can replace the almond milk with other plant-based milks such as rice (although they might give you a more gel-like consistency), I highly suggest sticking to soy milk for the "sweet mayo" as it is usually higher in fats than other plant-based milk substitutes, giving you a thicker end result.
Use a neutral tasting oil like sunflower, canola, peanut, corn or safflower, while it's better to stay away from olive oil in this recipe as it has a really strong flavour and do not use coconut oil as it will solidify in the fridge.
Finally, this recipe uses vegan and gluten-free biscuits, dipped in coffee and then crumbled, instead of ladyfingers, but feel free to use your favourite dairy-free and egg-free biscuits.
If you're interested in more coffee recipes, check out our dark chocolate and coffee mousse!
INGREDIENTS
250 gr almond milk
2 tbsp potato starch
2 tsp of sugar
1 tsp vanilla extract
250 gr of vegan whipped cream
4 cups of espresso
40 Vegan biscuits
cocoa powder
Vegan whipped cream
200 ml soy milk
250 ml vegetable oil
3 tbsp maple syrup
2 tbsp lemon juice
In a pan, mix together the corn starch and the vanilla extract or seeds from a vanilla pod. Little by little stir in the almond milk so as to avoid lumps. Heat up on low heat and bring to a boil, continuously stirring until it becomes a thick cream. Take off the heat, transfer to a bowl and let it cool.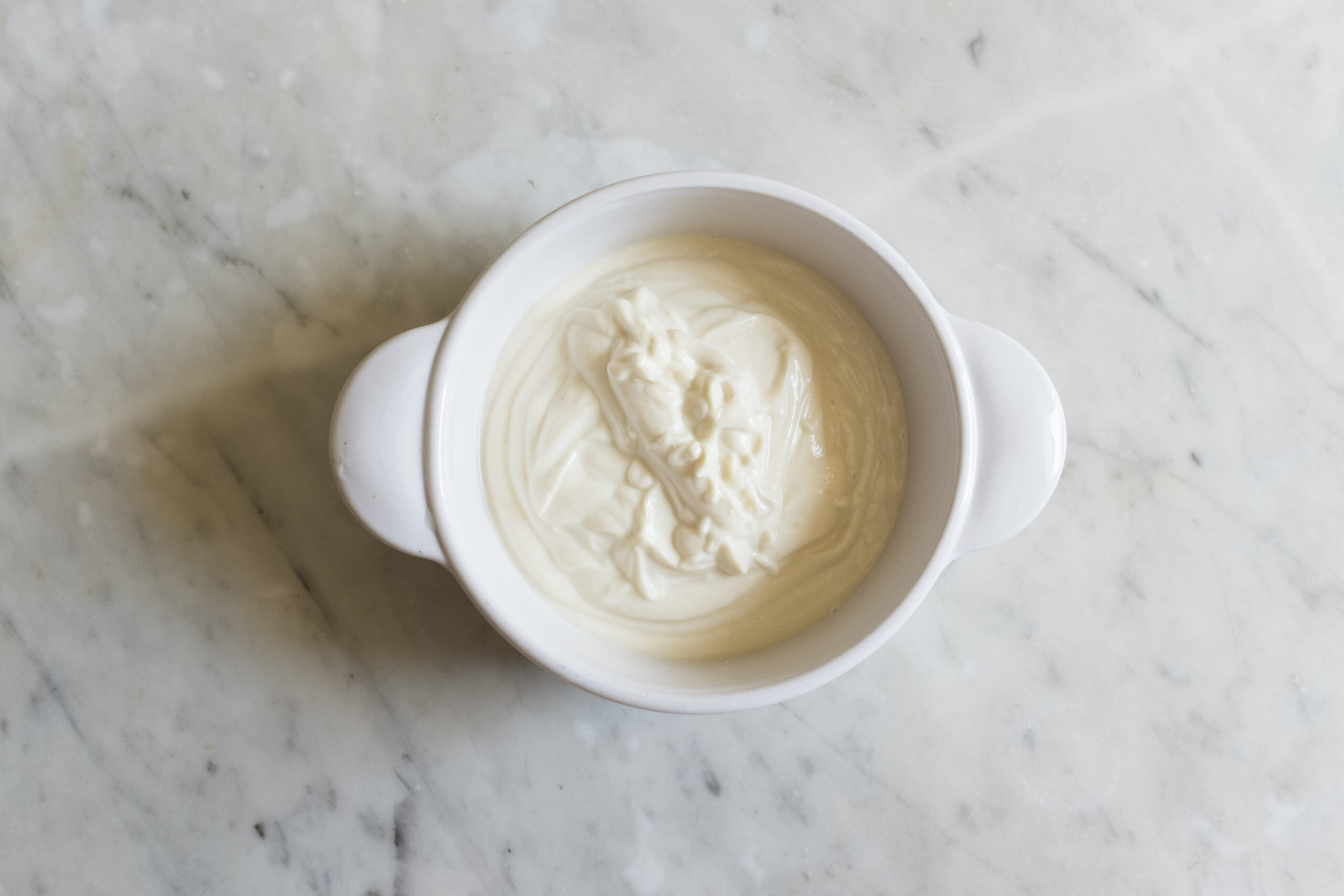 Prepar the plant-based whipped cream either with an immersion blender or with a regular blender.
If you're using an immersion blender, combine all the ingredients in the blender cup, place the immersion blender in, so that way it sits firmly on the bottom of the cup and pulse until the cream has emulsified. Then you can move the blender up and down to incorporate any oil still sitting on the top.
If you're using a regular blender, place all the ingredients in the blender except for the oil. Once the ingredients are combined pour in the oil very slowly and turn up the speed gradually from low to high until the cream has thickened.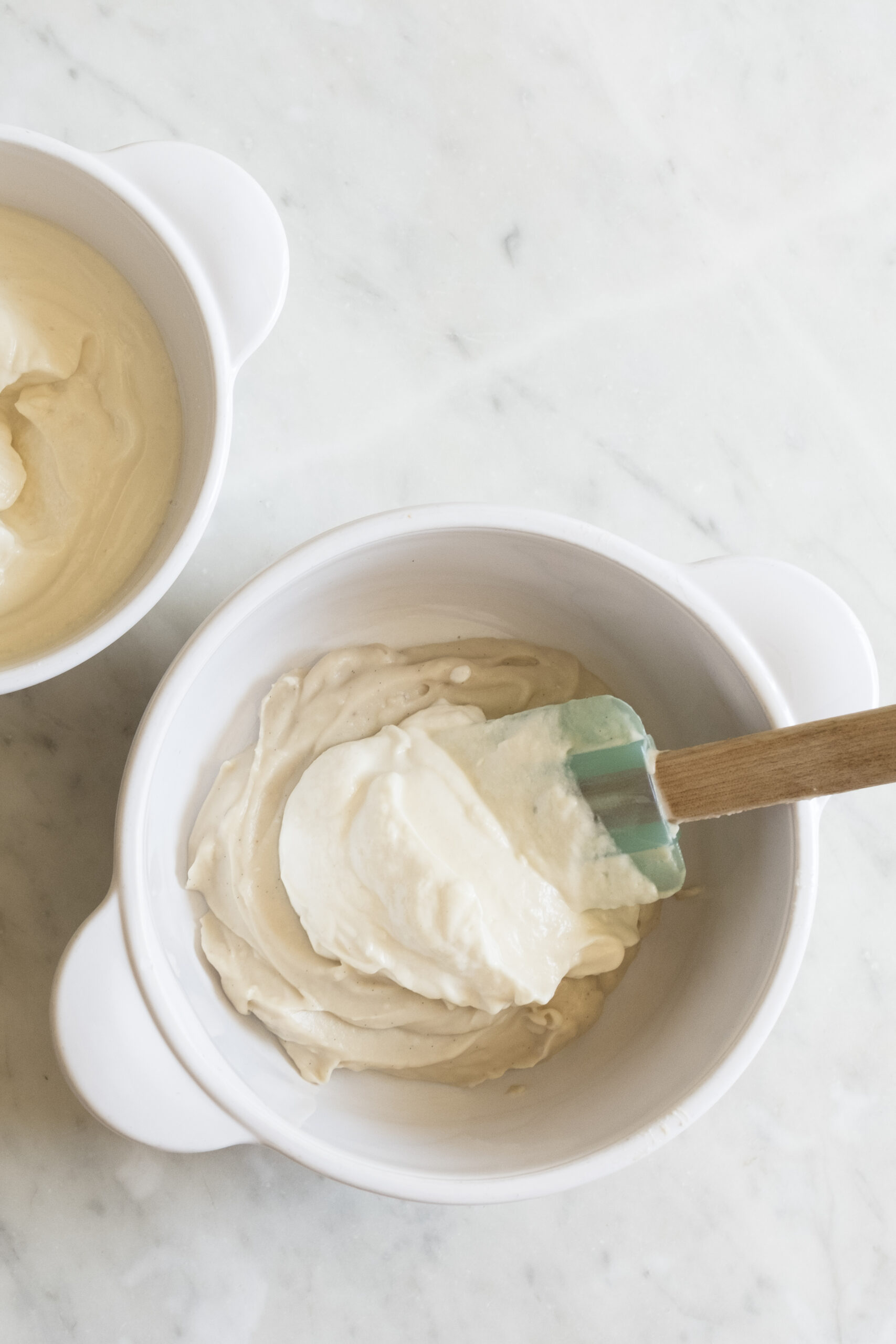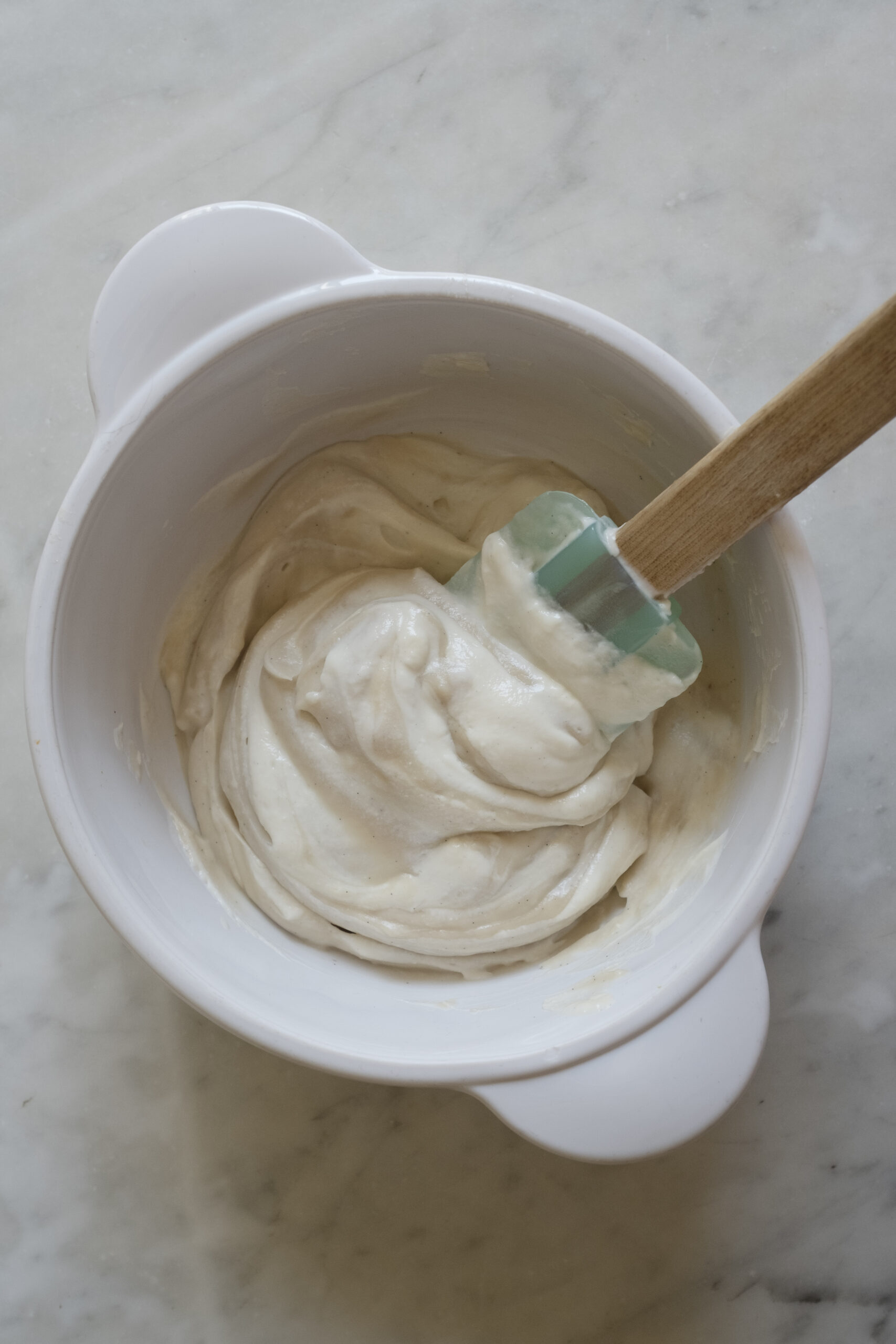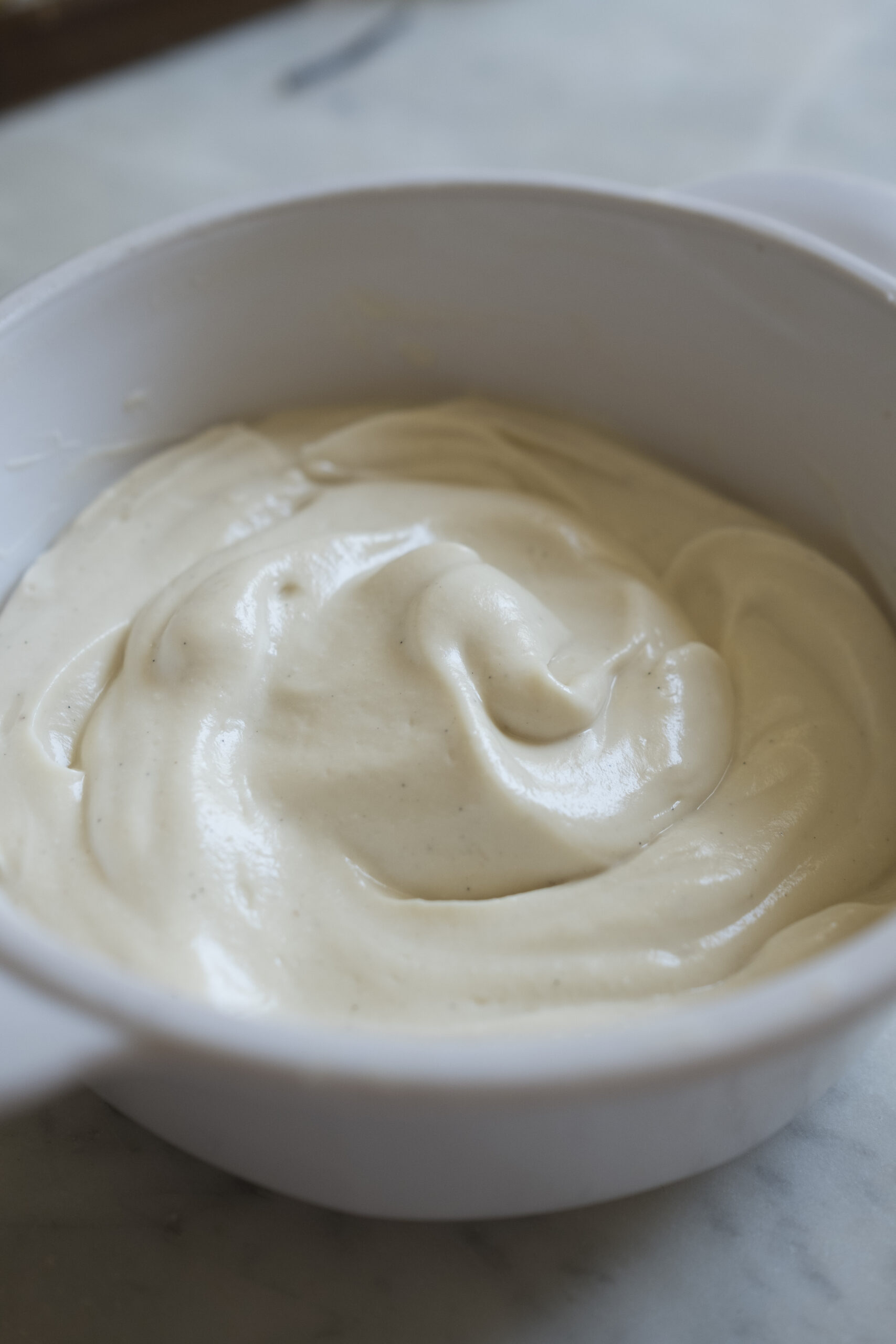 Now gradually fold in the almond milk cream into the soy cream until smooth to create your vegan mascarpone.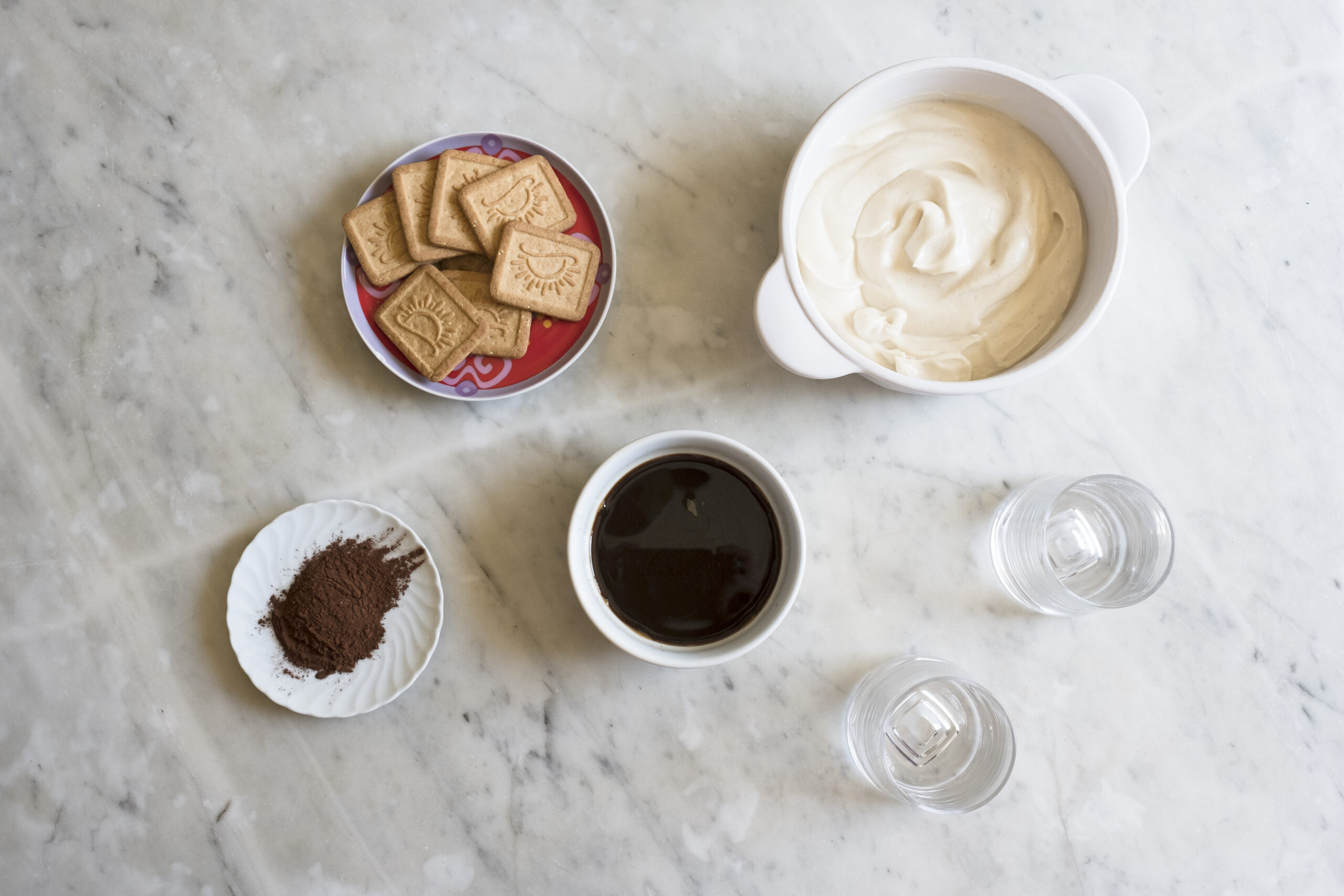 Now you're ready to assemble your tiramisù. You can use one deep dish or different glasses for single portions, this recipe makes 4 abundant single portions. Sweeten the coffee to taste, then dip the vegan biscuits in and place at the bottom of dish to make a first base layer. Cover with your vegan mascarpone. Alternate between layers to end with a layer of mascarpone. Sprinkle the top with cocoa powder. Let rest in the fridge for a couple of hours and enjoy your vegan tiramisù!